Last week, we recognized Employee Appreciation Day and World Compliment Day like never before—with the introduction of Global Recognition Week. The week bridged these key holidays and celebrated the magic that is our cast, crew, Imagineers and employees. Around the world, the teams behind Disney Parks, Experiences & Products were reminded just how appreciated they are.
Our global Disney Ambassadors teamed up with leaders, cast and Magic Backstage to surprise some special stars for their recognition efforts throughout the last year.
Cast across Disney Parks, Experiences & Products also embraced a special peer-to-peer appreciation opportunity with our RecognizeNow! internal platform, sending a total of more than 6,300 "Thank You for Being the Magic" messages in just one week!
Our guests also thanked cast in creative ways, including #CastCompliment on social, heartfelt letters and emails, handwritten cards and the mobile cast compliment feature available in the My Disney Experience App at Walt Disney World Resort. If you submit one during the 50th Anniversary celebration, here's an example of what cast see when you send a mobile cast compliment:
Here are some additional highlights from around the globe:
Thank you to all who joined us in honoring Global Recognition Week! Your time, words and gratitude mean so much to our cast. Don't forget, these amazing recognition tools and opportunities never expire, and at its best, recognition is an everyday practice. Learn how to make it part of your next visit! We love seeing recognition and #CastCompliment take off across social media, including LinkedIn, and some extra magical Disney Cast Life GIPHY stickers, too!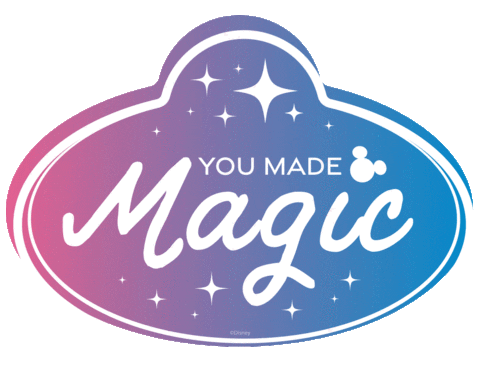 We're so excited to see what's next for the wonderful individuals who are the magic each day. And with the return of The Walt Disney Legacy Awards and nominations now open, this is just the start of recognizing the remarkable people who make our pixie dust possible.
For more from the Disney Ambassadors and other #DisneyCastLife stories, follow the Disney Ambassador teams on Instagram.
@DisneylandAmbassador
@WDW.Ambassador
@DLPAmbassador
@HKDLAmbassador